We have selected 7 major new features announced for Twitter: some have been deployed, others are in the process of being launched. We take stock!
1. A new user interface
This weekend, Elon Musk announced this change to improve the user experience of Twitter users: "An easy swipe right/left to switch from recommended tweets to followed tweets will be implemented later this week. It's the first part of a much bigger UI overhaul. » The idea here is to make it easier for users to navigate.
Easy swipe right/left to move between recommended vs followed tweets rolls out later this week.

First part of a much larger UI overhaul.

Bookmark button (de facto silent like) on Tweet details rolls out a week later.

Long form tweets early Feb.

— Elon Musk (@elonmusk) January 8, 2023
2. A bookmark button to save tweets
Elon Musk also wants to make it easier to save tweets. As you can see in the image below, a new, more visible bookmark button will appear at the top right of the screen to save the desired tweet to a dedicated folder. This new function should be deployed during this month of January according to the CEO of Twitter.
looking at making it easier to bookmark a tweet from tweet details pic.twitter.com/mXom2zFkxS

—Andrea Conway (@ehikian) January 6, 2023
3. Long-form tweets are finally here
Also this weekend, the CEO of Twitter announced that long-form tweets would be possible from the beginning of February. But what is it concretely? If we refer to his plans for Twitter 2.0, Elon Musk would offer an option to attach a long text to a tweet to avoid text screenshots which are frequent on the platform. This new feature would natively integrate messages of up to 2,500 words: it would be a major change on Twitter!
4. The new badge system on Twitter
New badges have appeared on the platform since December. Let's take a look at their meaning:
Golden Badge: it is dedicated to businesses. It replaces the "official" label that had been put in place previously.
Gray Badge: it is dedicated to government and multilateral accounts.
Blue tag: it is dedicated to accounts that are subscribed to Twitter Blue. But it is also still accounts verified according to the previous verification criteria (active, notorious and authentic). Eventually, Elon Musk wants to remove the blue tick for all accounts that are not subscribed to Twitter Blue.
Also note: the accounts of certain companies have also seen their profile picture become square (previously it was round), yet another new lever for Twitter to push the distinction between different types of accounts.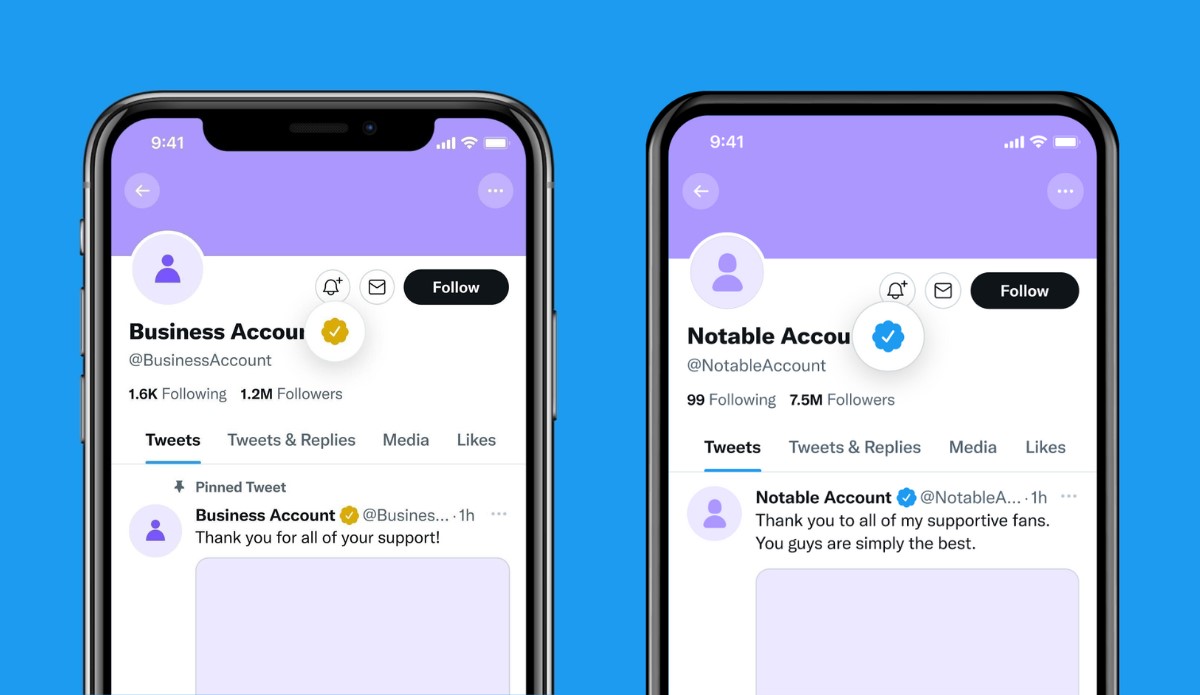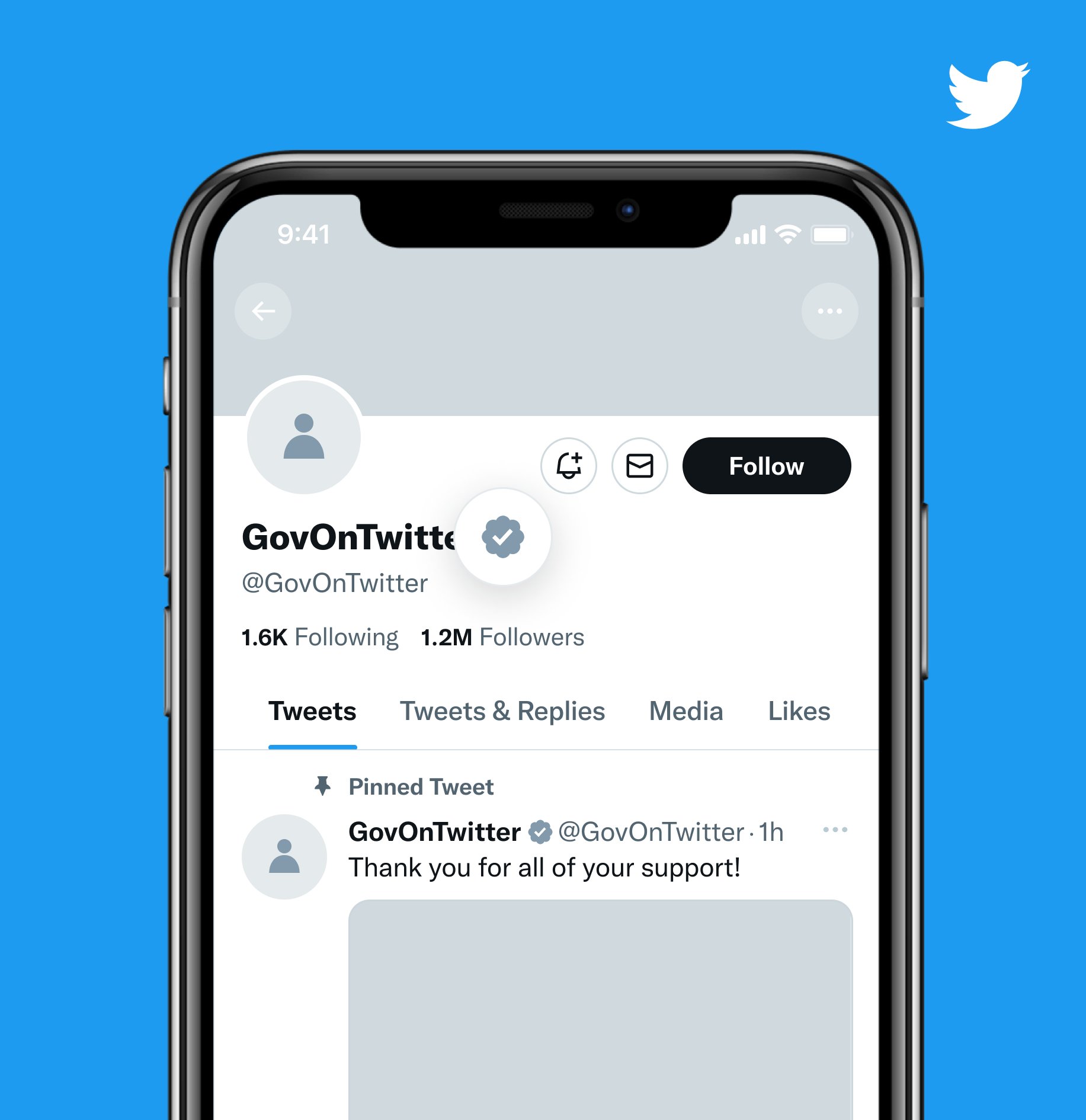 5. The view counter at the bottom of tweets
Another notable new feature: the display of the views of a tweet. Everyone can now know the number of views of a tweet from any account. You find this statistic at the bottom left of each tweet.
Good to know: for your own tweets, you get other insights by clicking on the tweet's views icon:
Number of impressions,
Number of interactions with the tweet,
Number of times users have seen details about this tweet,
New followers, profile visits,
Clicks on the link.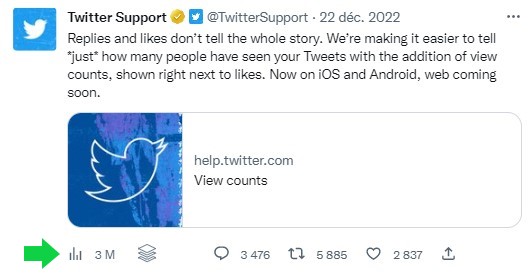 6. Advanced search on the mobile app
According to social media expert Matt Navarra, Twitter is about to launch advanced search filters on the mobile application. If advanced search is easy on desktop, it is more complex on a smartphone. In November in a tweetElon Musk had already expressed his desire to improve research: "Searching on Twitter reminds me of Infoseek in 1998! It will also improve much faster. »
FINALLY… This is Twitter's NEW In-App Advanced Search feature

Coming soon on iOS 👀🔎 pic.twitter.com/QdWP9m8jHz

— Matt Navarra (@MattNavarra) January 4, 2023
7. Tweets awards to reward creators
Among the major areas of work announced by Elon Musk just after his takeover of Twitter: the monetization of content from creators. According to the latest findings from expert Jane Manchun Wong, Twitter is working on a system of stickers that people can buy to reward creators for their tweets, a concept somewhat similar to stars on Facebook.
Here's the list of Twitter Awards: https://t.co/PpgHebBWD6 pic.twitter.com/BePDVAkzhy

—Jane Manchun Wong (@wongmjane) January 5, 2023