News JVTech Space X: Elon Musk's rockets will break a 40-year-old Russian record in 2023
In 2023, Elon Musk's prolific SpaceX venture is set to break a record that the USSR has held for more than 40 years. It's quite a symbol and it could well mark the year in terms of space conquest.
It's not a secret, SpaceX is a very, very active company when it comes to sending rockets into space, mainly to deploy Starlink satellites there, but also systems from other companies. The private nature of SpaceX allows it to multiply launches and it is not uncommon for several to be scheduled each week.
On December 30, 2022, the orbiting of the Eros C3 satellite by SpaceX's Falcon 9 launcher enabled the company to successfully complete its 170th consecutive launch, but also to succeed in recovering the boosters of its reusable rocket for the 160th time. Two very fine records for the company, which does not intend to stop there.
SpaceX follows Soviet R-7 Semiorka rocket with Falcon 9
This launch dated December 30 was, in fact, the 61st involving the Falcon 9 launch vehicle in the space of a year. For SpaceX, this is another very important record, sinceit allows it to equal that established by the USSR more than 40 years ago : at the time, the R-7 Semiorka had achieved 61 takeoffs during 64 launch attempts. A frenetic pace for the time, which is explained by the fact thatin the midst of the Cold War, the USSR relied heavily on satellites to spy on the USA, which therefore required an increase in launches.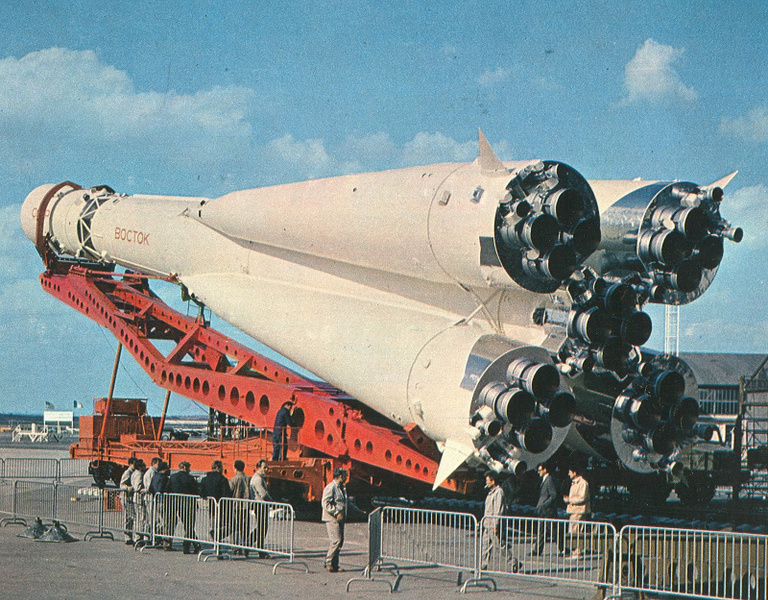 Despite a space race that began in the last decade, this record had never been equaled. But SpaceX did it, on the wire, in 2022. And, inevitably, 2023 could well be the ideal year to definitively undermine this historic record.
Elon Musk's ambitions don't hang on just one man
Elon Musk did not clearly mention a desire to break the Soviet record : the billionaire, who has mainly been talking about him for Twitter in recent months, mentioned SpaceX's ambitions for 2023 last August. At the turn of a tweet, he said the aerospace company is aiming for 100 launches for this new yearwhich represents 39 more than in 2022. The first SpaceX launch of the year took place yesterday, Wednesday January 4, 2023, on the Space Launch Complex 40 launch pad in Cape Canaveral, Florida.
Yeah, aiming for up to 100 flights next year

— Elon Musk (@elonmusk) August 31, 2022
It is certain that with such performances, SpaceX could go down in history. But it is also a major technical challenge, which requires having enough launchers to keep up. As we know, Elon Musk is very demanding with the teams that work within his companies, and behind the ambitious tweets of the businessman often hide a hellish pace.
We note all the same that to beat the Soviet record, SpaceX simply needs to add one more successful launch to its counter compared to 2022. But that will probably not be enough for it. The expression "Sky is the limit" has probably never been more appropriate.