This week, I'm testing the Huawei Mate 50 Pro, the latest flagship from the Chinese manufacturer who has been excommunicado from the Android smartphone cartel since 2019. I'm not going to give you a history lesson again, you are most certainly all aware of the setbacks between Huawei and the US, depriving the latter's smartphones of Google mobile services (GMS).
Last year, after testing the Huawei P50 Pro, I had also conceded to the manufacturer and its fans that yes, Huawei without Google, it could work in 2022. But at the time, I was already wondering why devil you would have to be bored with such a wobbly user experience. And this, as partially functional as it may be!
This year, I am much less magnanimous and in 2023, Huawei without Google will also be without me.
It still works as well, so still as badly in fact
"But Antoine, you're talking nonsense as usual. Aren't you tired of moaning about nothing? We can use all the Google applications – ALL! – if we tinker a little."
So already, no. It's not true. Then I know the song. And it's true, we can tweak. And it's true, you can use Google Maps, Gmail, Google Drive and many other mainstream apps like WhatsApp, Netflix, Youtube, etc.
Even Uber and Uber Eats work and manage to geolocate me correctly. Phew, for a new townsman whose ancestors probably picked more berries than they hunted Mammoths, you can't imagine my relief.
The DRM Info app even indicates that the Huawei Mate 50 Pro I'm testing has Widevine L1 DRM to mate SVOD content in HD, which shouldn't be the case (but I have to check that with Huawei).
In fact, it is very simple. You only need three apps: Petal Search, Aurora Store, and GSpace.
PetalSearch
The first, and least efficient, is Petal Search. It is a native Huawei application that serves as a search engine or rather an APK file aggregator to install most of the applications not found on the AppGallery.
Except that many of the APKs may either not be installed on the smartphone or may not launch once installed because authentication through your Google account does not work, for lack of GMS. But for applications not directly linked to supermarkets, it works. The only catch is that you'll have to manually update each app.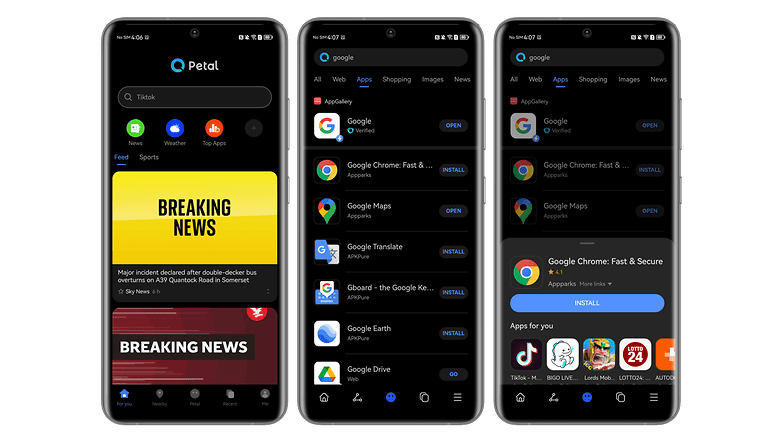 Aurora Store
We then move on to the second solution: Aurora Store. This alternative application store allows you to download and install apps and games like on the Google Play Store. Some work very well, others very poorly. This was particularly the case with mobile games in my specific case. Apex Legends or Call of Duty Mobile didn't work, apps closed on their own shortly after launching.
The app itself remains a good open-source client for the Play Store. You can also create an anonymous session without having to enter your Google credentials. The interface is very neat and rather ergonomic.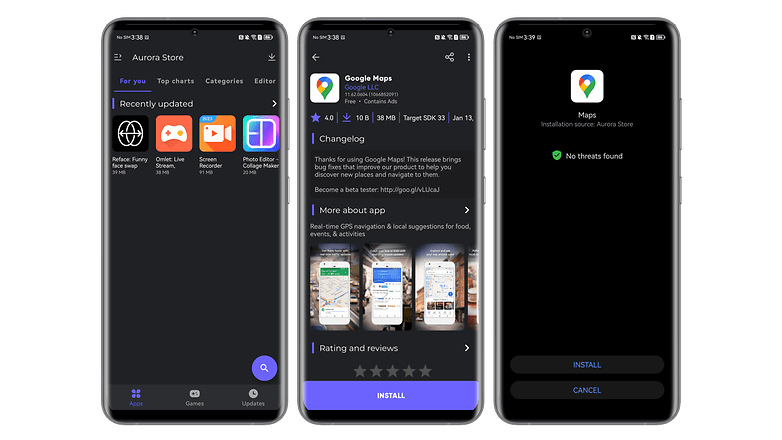 GSpace
This is where the third workaround comes in and, in fact, the only one that works: GSpace. This application creates a kind of virtual space in which your Huawei smartphone behaves like a normal Android smartphone, equipped with GMS. You can install apps through the Play Store as if nothing happened.
Except that you can't add all apps from this space. But you can clone some apps already installed on your smartphone to integrate them into GSpace. And it's this feature that makes GSpace so useful. Essential even. Basically, my "magical" solution was to download all the apps I wanted through the Aurora Store and then clone them into GSpace.
Uber, Uber Eats, my bank app N26, Apex Legends Mobile, Amazon Prime Video… All apps downloaded through the Aurora Store that didn't work worked fine in GSpace. Sometimes, for Slack for example, authentication via my Google account worked normally while it blocked me from the application when I launched it outside of GSpace.
But again, GSpace is not a perfect cure for hypogooglicosis.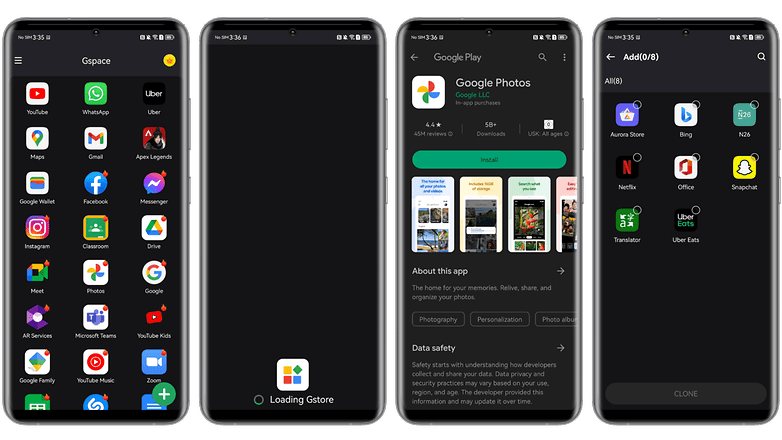 The middle empire is no more
Yes, GSpace is an awesome application that allows Huawei users to fill many gaps that the manufacturer neglected. But this is again an imperfect solution.
It is still not possible to use Google Wallet for contactless payment. And I know there is an alternative called Curve that many Huaweiists recommend on forums. Except that if you want to pay with your connected watch, you simply won't be able to. Far from being prohibitive, this remains yet another concession to be made.
That's a lot there, right? And even if you are a hack pro, a 3.0 nerd who loves to hack his daily life by gamifying each layer of his user experience, I ask you: WHY ALL THIS?!!!!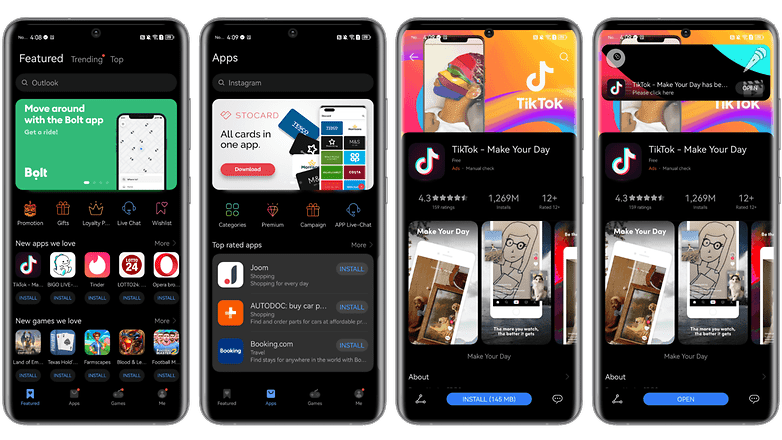 Really, it's not a troll. And I sincerely don't want to look down on anyone, nor make fun of those of you who use a Huawei smartphone. But taking all the elements discussed above, how can one justify Huawei's offer at the present time? I'm talking about these 4G smartphones that run on Android 11 stripped of its substance and are sold for more than 1000 EUROS!!!!
Maybe for someone who doesn't care about the software experience and is mainly interested in hardware, the excellent spec sheet of the Huawei flagships is enough. Perhaps a photophile, who is only interested in the photo module, does not care about Google services. Or maybe you are satisfied with the Huawei P30 Pro, one of the best smartphones of its time (2019 eh) which still holds up and has GMS.
But here I am talking to you about buying a new Huawei smartphone without Google services in 2023. Personally, I could not envisage it in the long term. And I think that testers and other tech journalists should take their responsibilities and confront Huawei with this status quo that no longer holds.
Huawei without Google in 2023, it works, but with a limp. And I run away from here with my Nothing Phone (1) which has the Google Play Store.
.