If you have retrieved an old device that is still configured with its previous owner's account or simply that you have lost access to your account, or you can't remember the configuration introduced on your children's device, this can cause a problem. Indeed, on Android, when you reset a device, if you have connected it to a Google account, the system will ask you to reconnect with it. However, there are two methods to work around this problem, which I will tell you about in this article.
2 Methods to Unlink Google Account After Reset
To put it simply, there currently exists to my knowledge two valid methods. The first is through the Free Tenorshare 4Ukey Android download which is a specialized software available for less than 30€. The second is free but requires having a Samsung-branded phone. Indeed, the manufacturer has provided for this scenario and it is possible to disable google link access hidden options. I relied on the article: delete a Google Samsung account
For delete a google account after reset on your smartphone you have to use the software Tenorshare 4Ukey for Android. Please note that your phone will be completely formatted during the procedure and you will lose all the information on it.
After launching the software, here is the interface you will discover:
You must choose the right version of your Android system, you must refer to the documentation of your smartphone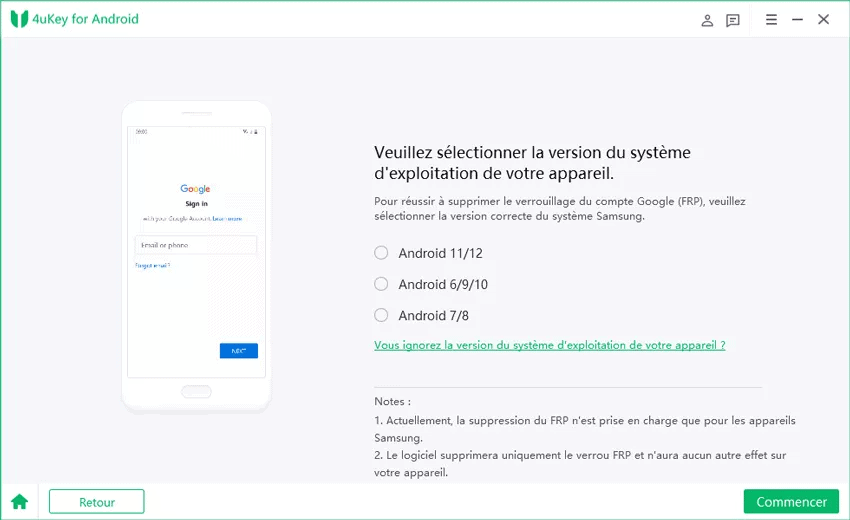 The software guides you on what to do on the smartphone to prepare for the manipulation
The procedure is fully automated and a percentage gauge allows you to follow its smooth running.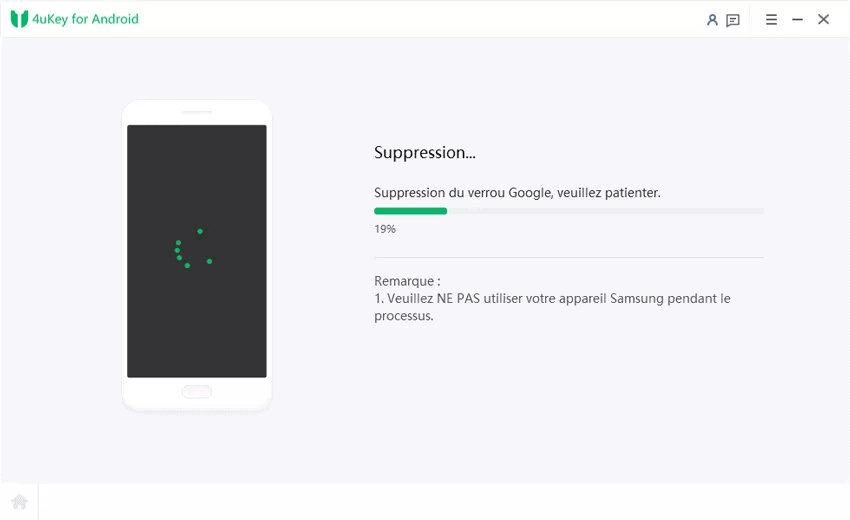 Once done, you should have the window below.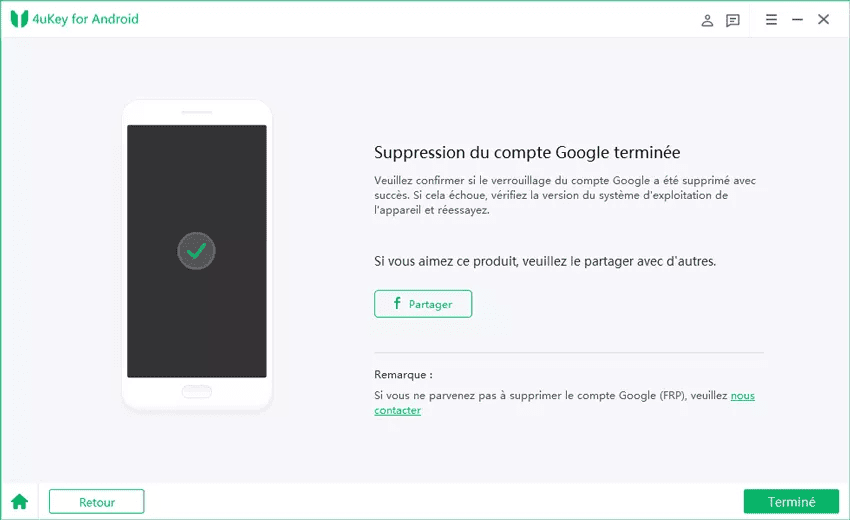 Method 2: Unlock Google Account Verification on Samsung
If you use a Samsung-branded Android smartphoneknow that the Korean manufacturer has taken care ofimplement a method to remove the Google link
To achieve this, perform the following steps after a reset:
Answer questions, connect your smartphone to wifi
When entering the Google account
Press and hold "@" then tap "Google keyboard settings".
Click on the three dots at the top and then on Help and Feedback > Use Google Keyboard.
Now select a text, press "search" at the top and then "Settings > About phone".
Now click 7 times on the "build number" to bring up the "developer options".
Next, go back to the previous menu and click on "Developer Option".
Allow the " OEM Unlock »
Finally, click Back twice and restart your smartphone.
Conclusion
In conclusion, I would say that we must take care to keep your Google accounts accessiblehowever if you have lost your access, don't panic, there are still solutions to get you out of trouble and give you back access to your mobile phone.
Do not hesitate to ask me all your questions in the comments.
Gwen