Since the takeover of Twitter, Elon Musk has ignored the crisis affecting the network and made decisions on a whim. As he searches for his successor after just eight weeks at the helm of Twitter, a look back at his turbulent start.
When he bought Twitter for 44 billion dollars on October 27, Elon Musk displayed himself as a "great defender of freedom of expression". He wanted to revolutionize his platform to implement this vision. His initial idea was to make an application based on the WeChat model, but he went from disavowal to disavowal until giving up his place.
• A complicated redemption
"The bird is free," Elon Musk tweeted on October 28, announcing the takeover of Twitter. He was seen at the headquarters of the social network, a sink in his arms, funny way to announce a takeover. For 44 billion dollars, he offered himself the social network that he intends to transform. However, the deal was far from over.
In April, after initially wanting to join the board of directors, the billionaire shifted into high gear by announcing his intention to buy the social network. He announced his desire to buy Twitter before changing his mind at the beginning of July, estimating that the number of fake accounts was 20% against the 5% announced by Twitter.
This disagreement gives rise to the case of Peiter Zatko, the ex-head of security of Twitter, who attacked the failing cybersecurity of the platform and accused the leaders of having lied about the means implemented. to fight against fake accounts and spam.
The case was even brought before the courts in October. Elon Musk eventually found a consensus with Twitter and went into debt to the tune of $25 billion to close the deal.
• Layoffs by the shovel
A week after the takeover, Elon Musk undertakes to lay off half of his workforce, i.e. nearly 3,500 employees. All services are concerned. In a very symbolic way, he thanks the entire board of directors who sat before his takeover, he becomes the sole director.
A second wave of layoffs took place on November 13, cutting into the workforce related to moderation, marketing and real estate, largely involving contract employees. They received a notification telling them that they were losing their access to their work mailbox and internal Slack messaging. Melissa Ingle, a former employee of Twitter, data scientist in charge of moderation, has also testified to her dismissal from Tech&Co.
A few days later, on November 17, the remaining employees received an email. The new owner and boss of the platform. They are asked to fully commit to their strategy, or jump ship: work hard or leave. Elon Musk gives his teams 24 hours to make a decision. Without return, they will be dismissed and will receive compensation equivalent to three months' salary.
Currently, Twitter is the subject of dozens of legal complaints filed by former employees for unfair dismissal or non-collection of promised compensation. But wanting to fire everyone, Elon Musk went a little fast. He asked a dozen ex-employees to come back just days after they were fired.
These dismissals had a serious impact on content moderation since most moderators were fired. The high point was reached on December 12. The billionaire dissolves the social network's trust and safety council. The entity brought together one hundred independent researchers and human rights activists. Since the takeover of Twitter by Elon Musk, hateful and racist content has increased. And the Twitter Files case reinforces user mistrust.
• Quack with Twitter Blue
Elon Musk's account certification project has also experienced many reversals.
Officially available since December 12, Twitter Blue is a subscription that allows any user to obtain certification for their account. It's available in the US, Canada, Australia, New Zealand and the UK for $8, or $11 from an iPhone.
A first failed attempt took place in November before being temporarily suspended because the paid certification resulted in numerous identity thefts and spreading false information. Fake certified accounts have been created to copy accounts of personalities. Additional conditions have been added to obtain sesame. To be authenticated, a user must now register his phone number.
• Some accounts returned and others suspended
Continuing his vision of free speech, Elon Musk has reinstated accounts banned by former Twitter teams. These did not respect community rules because they were criminally reprehensible. He thus restored the account of Donald Trump, but also that of Kanye West before changing his mind. He did not take the risk of bringing Alex Jones back. However, this study shows that many Nazi accounts are making a strong comeback on the social network.
Conversely, Elon Musk's account suspension policy accelerated during the month of December. On December 14, Elon Musk had an automated account that tracked his private jet trips deleted. He had promised a few days before not to do so, citing his "commitment to freedom of expression". Eventually, he went so far as to delete 25 accounts that tracked private jet routes.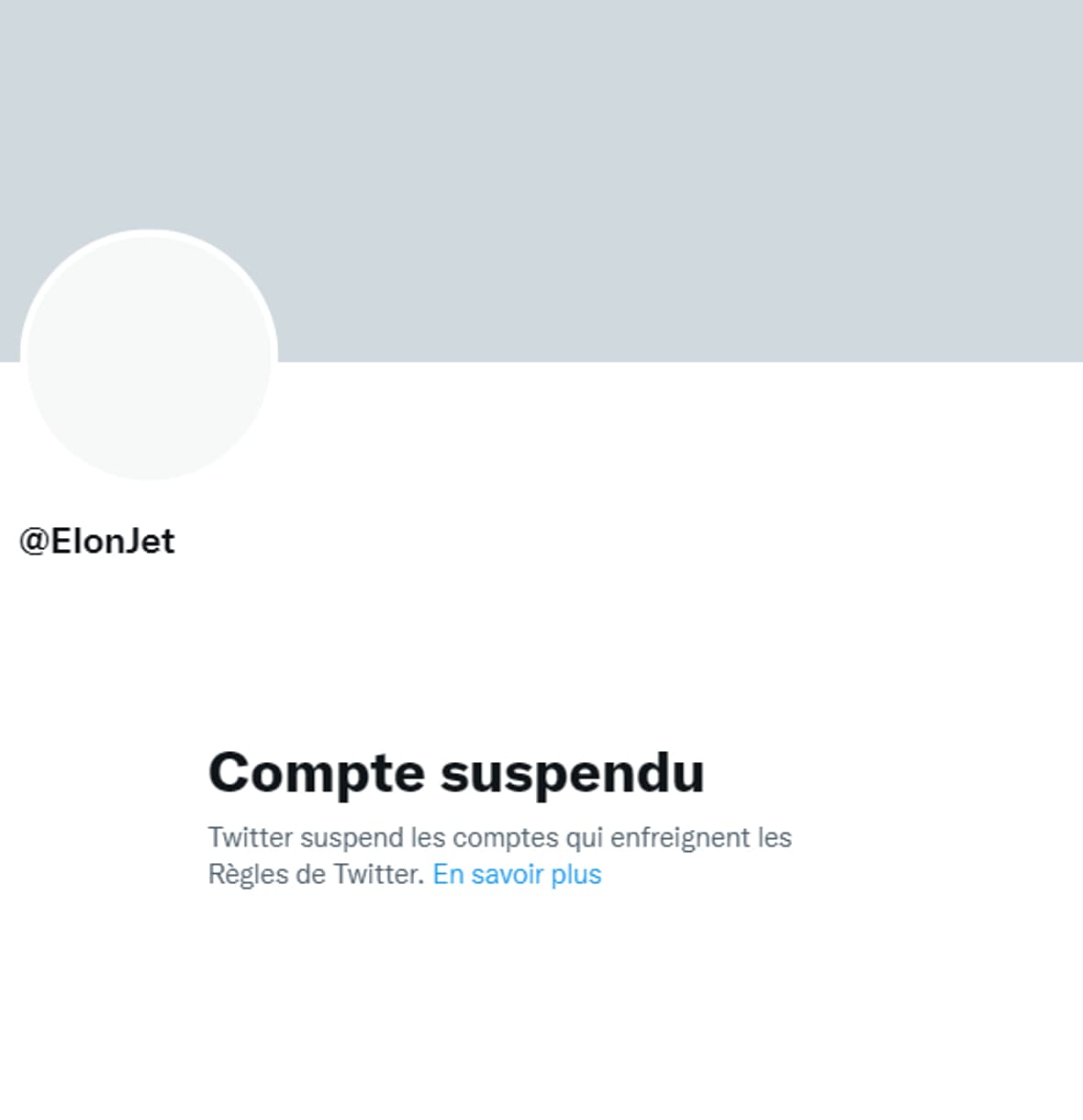 The noose tightened in the days that followed. Elon Musk has suspended the accounts of fifteen journalists who wrote articles about him. Some of them had tweeted Twitter's decision to suspend the account that automatically reported Elon Musk's private jet rides. The latter invoked the prohibition of "doxxing" which means publicly disclosing on the internet personal information relating to an individual, without his consent.
For example, the Twitter account of a journalist from washington post was suspended by decision ofElon Musk According to her, the day after reinstatement of several journalist accountsthe boss referring to a "temporary suspension" linked to the "previous disclosure of personal data".
• Polls and early departure
Elon Musk is the king to reconsider his decisions. He suspended for a few hours the possibility of publishing links directing to other social networks like Mastodon, before backtracking.
Very concerned about the opinion of his users, Elon Musk conducts his Twitter policy through polls. He asked them if they wanted suspended accounts to reappear.
Latest poll, he asked Twitter users if he should leave the head of Twitter. The "yes" won at 57%.
After questioning the results of the poll and casting doubt, Elon Musk finally announces his withdrawal from Twitter. He is currently looking for a successor, "someone crazy enough" to succeed him.
Now Twitter is in financial trouble as advertisers have left one after another, while 90% of the network's revenue comes from advertising. Twitter is even currently looking for new investors.