Google Messages recently got a Material You revamp and account change. Now, according to the latest user report, Google Messages is set to get another cool feature soon.
Some of the best third-party messaging apps, like WhatsApp, let you create a profile that includes a photo or avatar. On WhatsApp, you can view the profile created by one of your contacts by tapping the magnifying glass icon at the top right of the screen and typing their name in the search bar. When that name appears at the top of your talk page, click on it. You will then see that person's WhatsApp profile.
According to a screenshot relayed by AndroidPolice showing a profile page, it seems that Google will allow Android users using the Google Messages app to create their own profiles. The page was discovered by going to settings and searching for profiles. However, the page is currently not functional.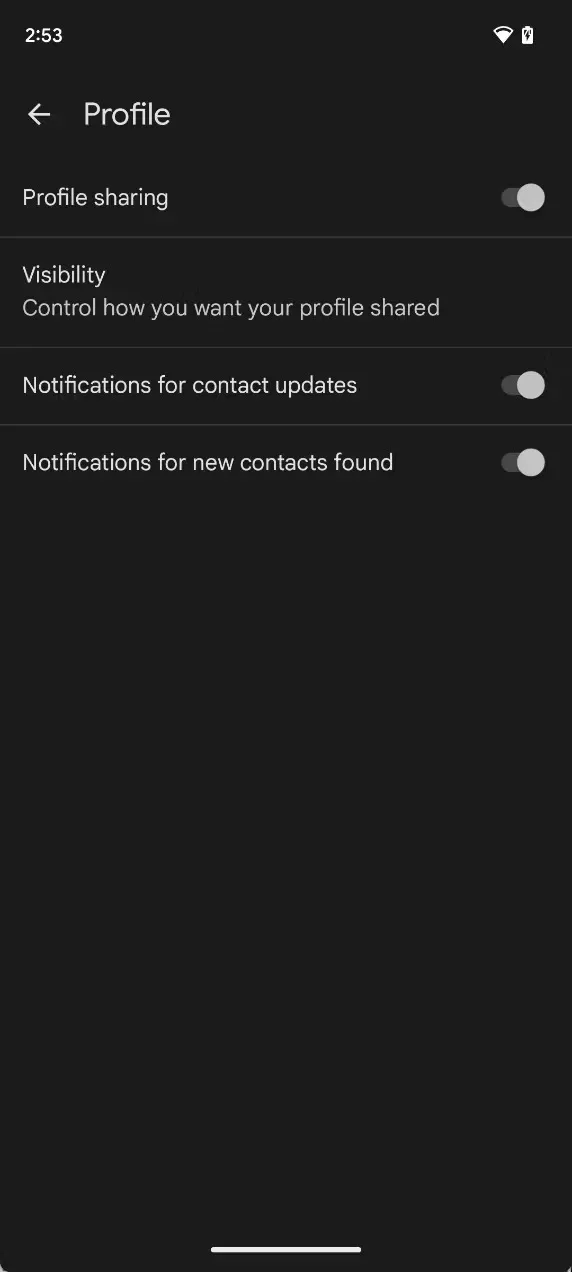 According to the informant, if this feature is implemented by Google, Google Messages users will be able to create a profile with a photo, name and email address. From the screenshot, it looks like users will be able to decide who can see their profile. The options can be expected to include a setting that would allow anyone who messages you to see your profile if you reply to them. Another setting would only allow your contacts to see your profile, and the third and most restrictive option would only allow you to see your profile.
Other controls would let you receive a notification when one of your contacts makes a change to their profile, and another that would send you a notification when a new contact is found.
At this time, we have no idea when or if Google plans to launch this feature. This is probably a good idea, since most people aren't going to remember everyone they've chatted with online. A quick glance at a user's profile might jog their memory.
New sending indicators
While the Google Messages profile creation feature is still under development, the messaging app is expanding a new feature to more beta users. After initial testing, Google Messages makes sending indicators available to more people. For sent messages, you will see a single indicator circle. For delivered messages, you will see two circular indicators side by side. Also, the indicators fill up once the text is read.
typing indicators and group read receipts in a RCS group chat in Messages by Google pic.twitter.com/Cwu0UMPuHQ

—Michael Brown (@MichaelBTech) January 14, 2023
You'll see these new Google Messages sending indicators on your devices enrolled in the Google Messages beta program. No launch date is mentioned for these features, especially for the create your own profile feature of Google Messages, as it appears to be still under development.