Elon Musk has just revealed the three main existential threats hanging over humanity. According to him, the greatest dangers to our species are falling birth rates, religious extremism, and artificial intelligence…
Be the richest man in the world involves new responsibilities. Like Iron Man in the Marvel comics universe, Elon Musk is on a mission to protect humanity. In the context of an interview granted to Mathias Döpfner, CEO of Axel Springer, the CEO of Tesla has just revealed three dangers which, according to him, threaten our existence as a species.
According to him, the three biggest risks looming on the horizon are religious extremism, falling birth rates… and artificial intelligence going evil.
A declining birth rate until the extinction of humanity?
During this interview, Elon Musk notably explained that he spent a lot of time debating the subject of falling birth rate. According to him, " it could be the greatest threat to the future of human civilization ".
While the fall in the birth rate was already worrying, the pandemic has only accelerated this phenomenon. According to a 2021 report by the CDC, the birth rate in the United States fell by 4% between 2019 and 2020. This is the largest drop in 50 years, and the lowest number of births since. 1979.
Since many years, Elon Musk worries about this fall which is only getting worse. » I drive my friends crazy with this ", confides the famous businessman.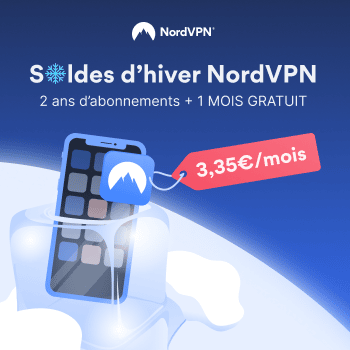 On the other hand, even if he would like to maintain health for a longer period of time ", Elon Musk confesses don't be afraid of death" . To his eyes, " it would come as a relief ". Nevertheless, he hopes to live long enough to see the project of his company Space X fully realized.
Many billionaires seek to discover the fountain of youth and invest heavily in the search for eternal life, like Amazon's Jeff Bezos or PayPal's Peter Thiel. This is not the case of Elon Musk who does not wish to extend human life expectancy.
To his eyes, " we shouldn't try to keep people alive for a very long period of time ". Because, " it would cause the suffocation of society ".
To illustrate his point, Musk refers to the significantly older American politicians than most of the population. Already today, he believes that this age gap has led to a disconnect between the government and ordinary citizens.
According to him, " the truth is that most people don't change their minds. they just die. So if they don't die, we'll be stuck with old ideas and society won't move forward. ".
The dangers of artificial intelligence
Elon Musk's fears around artificial intelligence are not new. Already in 2014, the CEO of Tesla estimated that AI could become very dangerous and invited the tech sector to be very careful.
He called this technology the greatest existential threat to humanity at the time, adding that » we summon the demon with artificial intelligence " . In the same year, he claimed on Twitter that AI might even be more dangerous than nuclear weapons.
Worth reading Superintelligence by Bostrom. We need to be super careful with AI. Potentially more dangerous than nukes.

— Elon Musk (@elonmusk) August 3, 2014
At that time, Elon Musk believed that humanity had 5 to 10 years ahead of her before something dangerous occurs. Eight years later, the disaster has not yet occurred and humanity welcomes the prowess of AI in a rather favorable light. However, there are two years left before his prediction can be considered wrong…
In 2016, a panel of several hundred experts interviewed by Oxford University predicted that AI would be able to outperform the human on any task by 2060 and perform any human occupation by 2136. For his part, Musk estimated that this phenomenon could occur much earlier, around the years 2030 or 2040…
Probably closer to 2030 to 2040 imo. 2060 would be a linear extrapolation, but progress is exponential. https://t.co/e6gyOVcMZG

— Elon Musk (@elonmusk) June 6, 2017
Hope for a self-sustaining city on Mars
In contrast to these threats hanging over humanity, Elon Musk believes that the greatest hope of our species would be a fully self-contained city on the planet Mars. Such a city would greatly extend the life expectancy of human beings.
He compares human life on Earth to a " small awareness candle, like a small light in nothingness ". Fact, " we don't want that little candle in the darkness to go out ".
On an individual scale, Musk defines happiness as being happy in one's work and in love. He considers himself as moderately happy ", following his split from singer Grimes in early March 2022 following the birth of their second child…