News JVTech Couple uses Google Maps data to find out if they passed each other before they met, the result is amazing
Google Maps can accurately track a user's movements, and a couple decided to carry out a little experiment: have they ever crossed paths before meeting? The answer is without appeal.
A couple create a program to find out if they have already crossed paths before
Life is made of encounters, and that's what makes it beautiful. But life is about encounters that never take place, encounters that disappear among the billions of possibilities that are all determined by the hundreds of micro-choices that we make every day and that condition our existence. Well, my goal is not to give you the blues, but simply to introduce the experiment carried out by this South African couple, using data from Google Maps.
Depending on the settings you choose for your Google Maps application, the latter has the possibility of recording your location in real time, continuously, even when you're not actively using the app. You just need to have the location constantly activated so that everything happens in the background. This is what gave an idea to Channon Perry, who wondered if she hadn't already met her current boyfriend before meeting him, knowing that they spent five years at the same university.
Indeed, Channon has officially met his partner through a dating app. An increasingly common method in general, but which also exploded during the period of health crisis. This seems to work for many, although this is a bit far from the dream of the crush at first sight and chance encounters that make a little of the magic of human relations.
To get to the bottom of it, Channon shows us his process, starting with the download via Google Maps on computer of all GPS data collected in the background. This results in many JSON files, which are then processed with code that is completely beyond me (which perhaps you can detail for us in the comments), to determine if the two have intersected, and if so, how many times would have -they had the chance to meet eyes.
Random encounters precisely, this could have happened many times between the two lovebirds, and well before talking to each other for the first time…
Google Maps data results
Already, it is important to mention the data accuracy obtained. Those of Channon are at 98%, where those of her boyfriend do not exceed 45%. This is due, among other things, to the frequency with which a smartphone is connected to the Internet in one way or another, and whether or not location is activated.

Over the last five years (when they were both at university), 2979 coordinates are finally retrieved, most of the points are found in their respective homes, in classrooms and on the paths they regularly take. So far nothing crazy, but it's what interests us. In 2016, a year before their meeting, 33 points coincide with an accuracy of 10 minutes and over a radius of 11 meters. After further calculation, Channon determines that they would have crossed paths 41.25 times!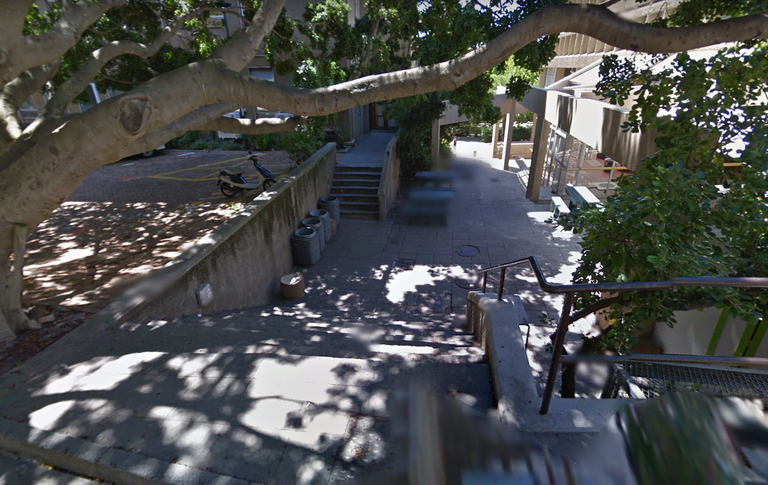 Thinking about it, that's pretty weird. Did they sit at a side table multiple times in the cafeteria? Did they line up right next to each other with their respective group of friends? So many questions that will not be answered exactly, but what is certain is that this kind of thing has indeed happened, and several times.
---