Tech billionaire Bill Gates hasn't mince words about NFTs and cryptocurrencies, which he calls "100% based on the biggest fool theory," a financial concept that even overvalued assets can make money on the condition of finding a bigger fool to sell them to.
" It's obvious that expensive digital images of monkeys are going to improve the world in a big way. Bill Gates joked this week. in reference to the NFT Bored Ape Yacht Club project. The billionaire took part in a question-and-answer session at a Tech Crunch event dedicated to climate change and technology, during which he reaffirmed his position on cryptoassets and NFTs.
Despite the popularity of NFTs, Bill Gates, co-founder of Microsoft, doesn't have a very good opinion of it. It views non-fungible tokens and cryptocurrencies as assets based on " biggest fool theory ". For those who don't know, the biggest fool theory is an approach that asserts that one can profit from an overvalued asset as long as there is someone willing to buy it for more than what you paid. In the end, the market will be flooded and there will be no more "crazy people" who buy into the wave of profitability of this asset. In other words, these overvalued assets go up in value if enough people believe they are worth something.
Bill Gates considers cryptocurrencies and NFTs to be scams
Rather than spending its money on volatile digital assets, thehe billionaire philanthropist said he prefers to invest in assets with tangible resultssuch as farms or factories, " or a company where products are made", and that he held no positions in cryptocurrencies or NFTs.
Although NFTs have historically been compared to the art market, where investments increase in value over time and cultural appreciation, the reality seems closer to a standard pyramid scheme. The billionaire adds that these digital assets were designed to " avoid taxation or any kind of government rules in addition to being a huge risk for those who invest. This is not the first time that the billionaire has tackled cryptoassetssince he regularly repeats that digital currencies do not have the slightest value.
The NFT and cryptocurrency market is collapsing
Gates' comments come at a time when financial markets around the world are in turmoil, and Bitcoin, which was born out of the 2008 recession, was not spared. Indeed, this "biggest fool" theory has worked well for cryptocurrency and NFT investors and traders, until it was no longer the case a few weeks ago.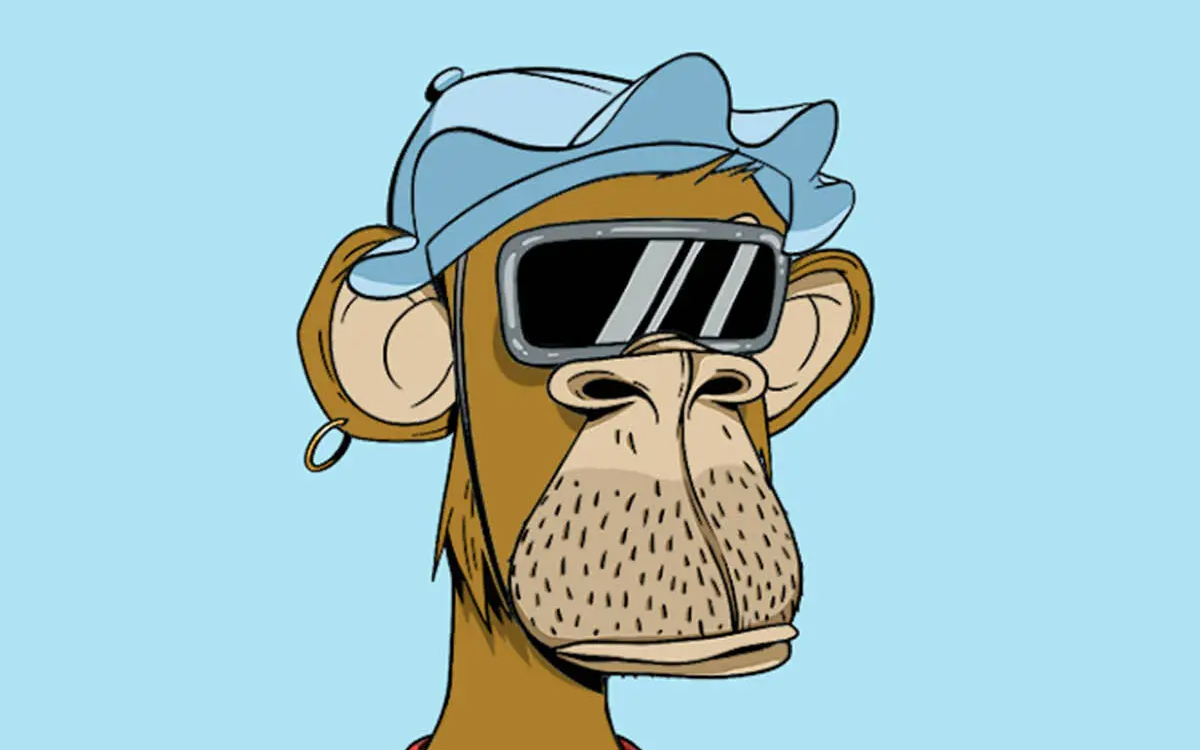 We have seen that NFT searches on Google have recently collapsed by 75%, or that thousands of NFTs by artist Gustav Klimt are now worth almost nothing. The NFT bubble has, predictably, burst following the recent market correction. The floor price for a Bored Ape Yacht Club referred to by Bill Gates in the interview recently plunged to its lowest level since last August, as the cost of entry has fallen by almost 80% in the space of two months. Unsurprisingly, this does not sit well with those who have invested astronomical sums for their monkey images.
Despite crisis, several companies and personalities continue to believe in the potential of NFTs. Nike recently sold an image of a shoe for $125,000, and eBay also launched a collection of NFTs dedicated to athletes.
The NFT market is not the only one to be in bad shape, since the cryptocurrency market is also seeing the price of its main currencies fall uncontrollably. Bitcoin had reached an all-time high of $69,000 in November 2021, but since then, the most famous cryptocurrency in the world has lost two thirds of its value tumbling around $20,000 this week. In particular, Bitcoin could soon drop below $18,000, and Ethereum has also reached levels not seen for several years.