Apple allows companies to personalize their key information that appears on its applications: Maps, Messages, Wallet…
Estelle Raffin / Published on
Apple has just unveiled Apple Business Connect, a free tool for companies wishing to improve their online presence. This notably allows Apple to catch up with the well-known leader in this field: Google Business Profile (formerly called Google My Business).
What is Apple Business Connect?
More concretely, Apple Business Connect is "a free tool that allows businesses of all sizes to claim their location maps and customize how key information appears to more than a billion Apple users through Apple Maps, Messages , Wallet, Siri and other apps. »
With this service, all companies can more easily manage their key information in the app's business card Maps. For example :
Add photos of their companies and products,
Update their logo,
Update their opening hours,
Highlight personalized calls-to-action,
Access insights on user searches, etc.
Thus, Apple improves its service to companies to allow them to display in real time the key information that matters to their business.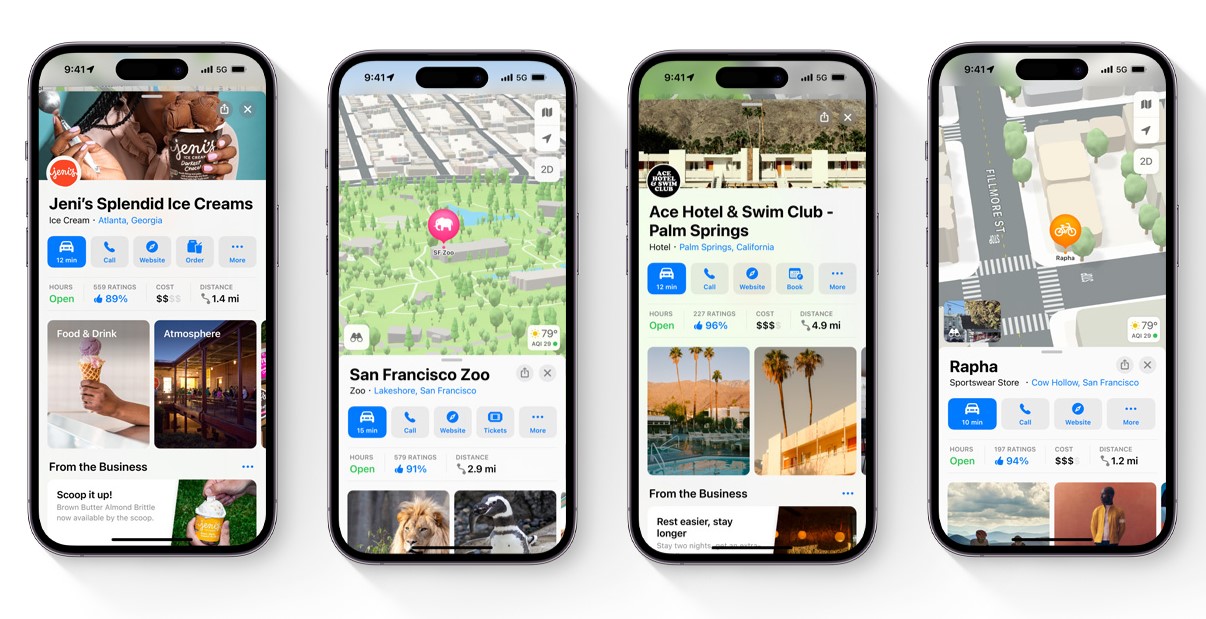 How to use Apple Business Connect
To sign up for Apple Business Connect:
Go to the Apple Business Connect website, and click Begin,
Sign in with your existing Apple ID. If you don't have one yet, you can create one by clicking on the option at the bottom of the screen: Create yours now,
Once Apple verifies your business, you can claim your locations and start customizing your business cards.
Another new feature to come: showcases for special offers
Apple is also introducing a new feature: storefronts (the official name in English is Showcases). On their profile, businesses can highlight special offers like seasonal menus or product discounts. They can also add this information through the Apple Business Connect service interface.
Regarding the deployment of this novelty, Apple indicates: " Storefronts are available to businesses in the United States starting today, and will be available to businesses around the world in the coming months. »